We, Jason and Dominique, have been investing in real estate for over 10 years. Jason comes from a construction background, working in the trades for many years, and carrying two trades tickets 'Äď Tool & Dye, and Heating/Air Conditioning Mechanic.
Dominique has had many office roles before becoming a stay-at-home mom for the two kids, and now runs the office for their company.
They purchased their first property just before they got married. That first purchase was the start to their financial freedom.
They purchased an undervalued property from an owner who was struggling to keep up with payments. Jason renovated the property, with the help of family and friends, to add forced appreciation and increase the value.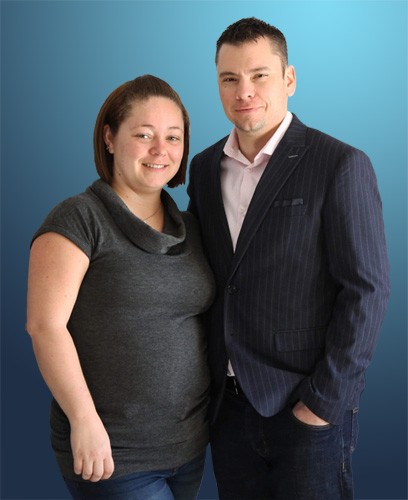 They house-hacked their legal duplex by renting the basement and living upstairs. While living a frugal lifestyle and saving their money, they bought their own place, and continued buying undervalued properties using the BRRRR method on their path to financial freedom.
The BRRRR method helps to make investing in Real Estate, work. Following this method has helped us and many others.
BUY:  Purchase an undervalued run-down property.
RENOVATE:  the property to add forced appreciation and safe living conditions for tenants.
RENT:  out each unit at market rent.
REFINANCE:  the property to pull out the forced appreciation to recoup as much of the renovation costs and down payment as possible.
REPEAT:  Simply repeat the process to create your portfolio of wealth creating investments.
Help US Help YOU Using These 5 Ways To Build Wealth With Real Estate